co-pastor. author.mentor. intercessor. entrepreneur.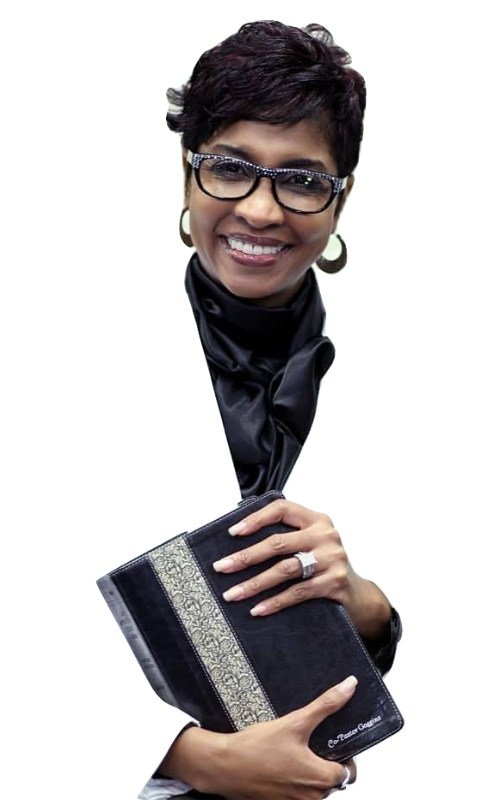 In the year 2000, Co –Pastor Goggins earned a degree in Adolescent & Christian Family Counseling from Antioch Bible College and Seminary of Atlanta, Georgia. She also became a licensed evangelist through the Church of God in Christ School of Ministry.
She serves alongside her husband, Pastor Thomas John Goggins for Thy Kingdom Has Come International Ministries, located in Austell, Georgia. They fully confess Jesus Christ as their Savior and Lord overall. They know they have been given the power and authority to subdue and occupy until the second coming of Christ!
Co-Pastor is known to many as a spiritual mother, mentor, coach, prayer warrior and "General in the Faith". She is humble, bold, loving, kind, and knowledgeable in the word of God
She is the founder and visionary of the prophetic intercessors ministry Sisters of Grace Outreach Ministries Inc., Face 2 Face Mentoring Program and the Nathan L. Simmons Scholarship Foundation.
Co-Pastor Goggins is the proud author of two books, My Prayer Journey-The Life of an Intercessor and her newest, national written work, Trained to Conquer: A Strategic Manuel to Intercession. She is also the spiritual covering for Tau Alpha Delta Christianity Sorority and Wailing Wives Intercessory Prayer Ministry.
Co-Pastor has been in holy matrimony with her husband for 26 years and has three daughters.
Her greatest desire is to be totally and completely used by God. She wants to relinquish every dream, idea and mantle so that she can leave this Earth empty.
To God be the Glory.